Cracked feet are a bothersome issue for women/ men that are socially active. It gets them embarrassed to remove shoes in public. Most of us give due attention to facial appearance, but the care of feet is ignored quite often. Lack of care and hygiene gives you cracked feet that make you quite embarrassing move in public. Are you worried about your cracked feet? Not a worry, your kitchen treasures many products that can turn into effective home remedies for cracked feet. Here is a list of good home remedies you can try out to cure cracked feet.
Causes of cracked feet
Taking a long hot shower
Shoe's that do not fit well
Using chemical or harsh soap to clean feet
Walking barefoot
Dry skin due to climate
High blood sugar
Vitamin deficiency
fungal infection
hypothyroidism
obesity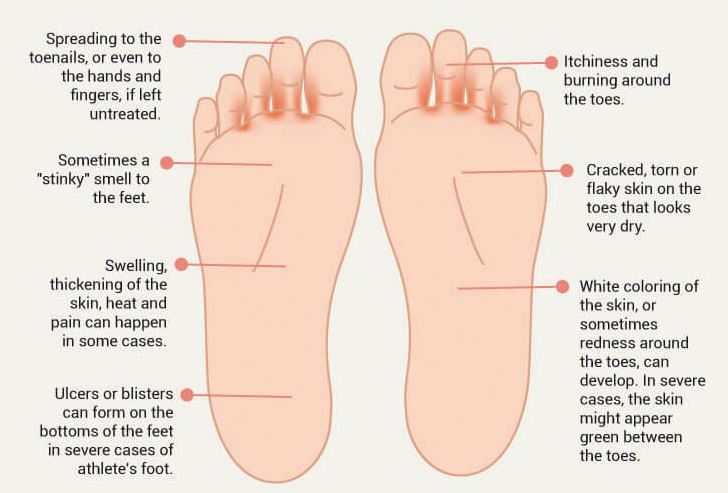 4
Honey & rice flour and vinegar
All the three kitchen products work effectively in healing your cracked feet when used in the right way.
What do you need?
•    Three tablespoons of rice flour
•    One tablespoon of honey
•    2-3 drops of apple cider vinegar
What should you do?
Make a scrub mixing the three ingredients in the stated ratios. Stir them well to form a thick paste. Soak your feet in the lukewarm water for 10 minutes to remove the excess of dust accumulated in the cracks. Remove the feet from the water and gently scrub the paste over cracks for effective results.
How often should you do this?
Repeat the process 2-3 times a week for effective results
Why does it work for you?
Rice flour has the potential to exfoliate, purify and rematerialize the skin and honey smoothens the skin with its natural antiseptic properties. Vinegar helps in softening the dry skin making it easy to exfoliate.
It could be surprising to hear that banana can serve as a natural remedy to cracked feet but, this all-season fruit with its moisturizing potential can work as an effective remedy to cracked feet.
What do you need?
Two ripe bananas
What should you do?
Take 2 ripe bananas and mash them into a paste and gently rub the paste all over the cracked area including nail beds and sides of the toe. Allow it to rest for 20 minutes and clean with water.
How often should you do?
Repeat the process every night for two weeks before you go to bed. You can even continue the simple process till you get satisfied results.
Why does it work for you?
The fruit banana is a natural moisturizing agent, and it also contains different vitamins like A, B6, and C that helps to maintain the elasticity of the skin to keep it hydrated.
Coffee Grounds Foot Scrub
Beverages like coffee are not only meant to create alertness but to heal your cracked heels with its exfoliant properties
What do you need?
Coconut oil
Coffee ground
How should you do this?
Two cups of coffee grounds should be boiled in coconut oil till it subsides to ½ cup. Apply the mixture on your cracked feet to exfoliate them and wash them with the water later.
How often should you do this?
You can apply this mixture daily to get some effective results.
Why does this work for you?
Coffee grounds work as an effective and natural exfoliant. When you exfoliant every day, you can easily get rid of dry and cracked skin. The coconut oil in the skin helps in moisturizing the skin and leaves it looking healthy.
Epsom Salt Foot Softener
This natural remedy can be easily be practiced every day from your kitchen treasure and enjoy smooth and beautiful heels.
What do you need?
A ½ cup of Epsom salt, warm water, and coconut oil
How should you do this?
The method is very easy. Soak your feet in the tub of warm water added with Epsom salt for 15 minutes. After removing the feet, pat dries them and apply coconut oil as a moisturizer.
How often should you do this?
You can follow this remedy thrice a week till you get soft feet
How does this work?
Following this remedy helps you in exfoliating and moisturizing your feet where Epsom salt acts as an exfoliating agent, and coconut oil acts as a moisturizer.
Sesame Oil for Cracked Feet
It is a simple home remedy to can follow at home to heal your cracked feet. Today, in most of the homes, sesame oil is available and can be used to treat your cracked heels
What do you need?
5 drops of Sesame seed oil
How should you do it?
You just need to apply sesame seed oil and massage it over the feet for effective results
How often should you do?
You should do this every night before you go to bed
Why does this work for you?
The oil is known for its moisturizing properties and works a great deal in moisturizing cracked feet.
 Turmeric and Neem Oil
Both turmeric and neem oil are known for their antifungal properties so; they can play an effective role in healing the cracked feet and preventing infections any due to cracks in the feet.
What do you need?
Five drops of neem oil
3 tsp of turmeric powder
How should you do this?
Take a bowl and mix neem oil and turmeric powder to form a paste. Now massage the paste on the cracks all over the feet. Let the paste sit on the feet for 30 minutes. Rinse off with water and pat dry.
How often should you do?
Repeat the process every day until you get effective results.
How does this work
Both the ingredients used in the paste are known for their antifungal properties which makes the combination great for healing and treating the cracked heels. It also prevents the cracks from getting infected.
Oil feet at night
Oiling your feet to give it the needed moisture and keep it hydrated. You can take combinations of three oils castor oil, olive oil and almond oil in the ratios of 2:2:2 tablespoons.
Massage the oils on your feet preferably at night.
Now smear Vaseline into the cracks of your feet so that it is absorbed well.
Now melt the candle in a saucepan on low flame,
Apply it carefully on the skin with a flat brush. Allow it to cool and dry by covering with the cotton. Next day morning peel of the application from the skin for effective results.
Lime and sugar
This is another quick remedy you can practice for healing cracked skin on the feet. Make a routine for five minutes to experience effective results in no time. Take two lemon halves and 3 tsp of sugar, now dip the lemon halves into sugar in a bowl and scrub on the heels every day till all the granules are melted into the skin. Allow it to dry and wash off with the water and pat dry.
Conduct a home Pedicure
Pedicure is an effective way to treat cracked heel. However, if you don't have the leisure to visit the salon for a pedicure regularly. Conduct a home pedicure and enjoy effective results.
Soak your feet in a tub of water added with milk, olive, and essential oils. Now, brush the nails to clean them to the core.
Now get pumice stone and scrub it on the cracked heels until they turn soft and smooth.
Sponge the water in the tub on the feet and legs and pat dry them.
Massage the feet with the nourishing cream and wipe dry to make them look beautiful.
Baking soda available in the kitchen is used in most of the skincare routines as it acts as a natural exfoliator. Few tablespoons of baking soda and a bowl of water will get your job done.
Mix baking soda in a tub of water and soak your feet for 15 minutes.
Remove feet from the tub and scrub with the pumice stone.
Moisture the feet for effective results.
Mind you try the remedy only twice a week.
A patch test is advised to make sure that this natural home remedy does not harm your skin.
As baking soda is anti-inflammatory, it also eliminates odor from the feet.
The remedy is a combination of ingredients that have known excellent benefits for the skin so; it can work effectively in healing your cracked feet too.
Make a paste mixing basil leaves, Tulasi, turmeric and aloe vera gel.
Apply the paste on the cracked feet.
leave it for 10-15 minutes and rinse off with the water.
All the ingredients mentioned in the paste do wonder in handling a lot of skin issues.
They promote quick healing of cracked, and antibacterial properties of paste prevent further infection entering into cracks.