7 Things ToDo For Skin Care: The Ones You Might In Fact Have Avoided Before
There is no one who doesn't wish for flawless, blemish and acne-free face. Everyone does wish for such thing. That is why you've got skin care to do for it. However, it is actually more like the matter of habit that determines the health of your facial skin. There are things that are avoided while actually they are not supposed to be done so. It is better to be aware that know nothing. So, let's see here.
How to get the better skin on face
No Popping the Pimples and How to Clean Skin
We know sometimes pimples can be in the way on our face. However, that is of no reason for you to pop them. They won't disappear that way. Instead of making the area swells, becomes red, and even leaves a scar, let's just deal with those pimples. To do so, you can use rose water to wash your face with. Also, be sure to not forget to lace chilled green tea bag. You need only 10 minutes to do so and your pimples should have gone smaller.
Here are some Simple Things You Can Do Today to Significantly Improve Your Skin Health please don't forget to read it
Breathing Right to Release Accumulated Stress
The health of our skin can also be affected by our own mental state. Surely, you've ever got more pimples on when you are stress, right? You see, it is important to release the accumulated stress from time to time. You need to harmonize your body, mind, and emotion. To do so, the simple face care to do would be to learn to breathe properly. There are specific natural rhythms for it, so you've got to learn to enjoy the benefits.
Massaging Your Face with Natural Ingredients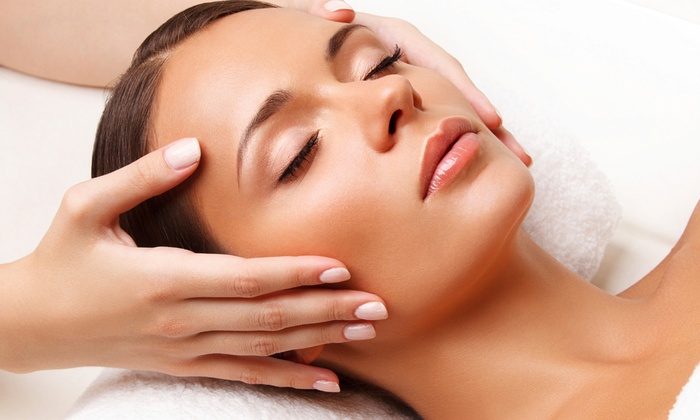 You see, even your face can be stress. So, it is only right for you to pamper it from time to time too. Massaging is what you need to do here. However, we are not referring to one that uses certain products here. In fact, we will just need to use oils from natural ingredients, like mustard, coconut, almond, or such. They have what it takes to be excellent nourishing agents. So, be sure to do skin massage with either oil for about 20 minutes.
Performing Facial Exercises to Avoid Aging Signs
Did you know? Wrinkles can always appear on skin. You've got to do some skin care to it to avoid such aging signs. Well, all you need to do is to perform facial exercises here. Basically, the exercises will cover actions, like jutting out your lower lip, lowering your chin to your chest, looking up towards the ceiling and pouting. Doing this for about 5 minutes every day should have effectively made your skin become firmer than you think.
Caring for Your Skin Before and After Workout
Just because you are going to sweat much does not mean that you should not give any special care to your skin. The care is needed before and after the workout actually. It is not that much of work. All you need to do is to apply a toner on your skin before you start working out and it will minimize the oil production. As for the after the workout, you need to exfoliate the skin and apply olive oil and it will help you moisturize the skin.
Avoiding Certain Diets to Protect Skin Health
Of course, your skin health is affected by what you eat as well. You have to be careful of what's going inside your body. To protect the health of your skin, you will need to avoid eating diets, like spicy foods, salt, citrus fruits, and fried food. Fried food, for example, contains much oil than you might ever imagine. So, go for things, like, oatmeal, applesauce, etc. and you will get your skin nourished in the healthiest and simplest way possible.
Applying Sunscreen on Your Skin in Any Day
As you might have known, it is important to apply sunscreen on your skin when it is a hot, sunny day outside. However, actually, you need to apply it too even on a cloudy day. At least, use one with SPF 30 and be sure to not choose one that blocks spores instead. So, make sure the sunscreen is non-comedogenic and such. Aging signs can always appear on skin with no proper skin care after all.
We recommend you to read our detailed article Cosmetic Cause Health Problems it will surely help you.