A glowing skin polishes your personality just like attitudes and manners do, which is everyone desires of having nice, smooth, and glowing skin There is certainly no doubt about the fact that everyone wants glowing and fresh skin, which is hard to get for most of the people. The main reason behind this is that people don't look after their skin which can damage it.
Pimples, dryness, oily skin problems, acne, and dark spots are a few things that almost everyone has. This is temporary and can be cured but there are certain things you need to follow. If you are dying to get glowing and bloomy skin, then here are a few tips for you. Have a look and make sure you follow them. You'll be truly satisfied.
The ABCs of Skin Care
We all want glowing and healthy-looking skin, but unfortunately, sometimes life can get the better of us and cause us to stress, lose sleep and forget that all-important skincare regime. All of which can affect the appearance and health of our skin.
It's not just the things we do by accident, but also the things we purposely do that can also have a big impact when it comes to skincare. Firstly, don't buy every skincare product available, as sometimes you can overdo it.
Secondly, never sleep in makeup, even if you are trying to look good for that new person in your life! Finally, don't touch your face too much and use a flannel or sponge when cleaning.
This article looks at the importance of a good skincare regime no matter how sensitive your skin might be, so you know how to rectify those mistakes.
The Basics
Let's talk about the basics. When you have found the skincare brands that are right for you, it's time to put your routine together. This should look something like the below:
Cleanse
Tone
Moisturise
This is a very basic routine that can work for many people, but if you find that you have skin that needs a more sensitive approach, then you may find Cetaphil's range useful. Dry, oily, and problem skin may need products specifically to help.
Stay Hydrated
Water is a key element in any diet, we all need this to survive and our skin needs it to thrive. Staying hydrated can prevent skin from becoming flaky and dry. If the skin is not well hydrated, it won't be as effective at eliminating toxins and keeping harmful irritants away.
We must remember that the skin is the largest organ on our body and it has a very important function – it's not there to just dress up nicely for aesthetics.
Day and Night
The skin acts differently from night to day and therefore, your morning and night routines should differ. When you are fast asleep the skin cells are renewing and shedding away and the mixture of this and the warmth of your bed can leave skin dehydrated.
This means your morning routine should focus on adding that moisture and hydration back to your skin.
Before you settle down for the night, your skin has had a busy day and has most likely come into contact with lots of contaminants. Therefore when night falls, ensure you cleanse well to wipe away the day's activities.
If you have more to add to this skincare regime, then we'd love to hear from you. Simply share your thoughts using #CetaphilSensitiveSkincare.
Expert advice to keep your skin healthy your whole life
No matter what decade of life you're in, there's always something you can do to keep your skin looking healthy and glowing.
With skin, it's never too late to make changes, but the sooner you start to take care of it, the better results you'll see when you're in your 60s. But, don't worry too much (it will give your wrinkles) but follow these tips that will ensure you have healthy skin your whole life.
The 20s and 30s
Once you're in your twenties, you might think that you're safe from all the puberty breakouts, but you're still not in the clear. While you have a few years to enjoy without any wrinkles and discoloration flaws, you can still expect to struggle with oil production sparked by all those teen hormones.
When you reach your late 20s and early 30s, you'll notice gradual drying of your skin that might seem like a blessing, but can cause plenty of issues.
Dryness can cause wrinkling, so make sure to moisturize well and use sunscreen whenever you go out. To keep more stubborn wrinkles at bay, consider products with antioxidants and those that are filled with vitamin C and E, green tea, and fruit acids.
The 40s and early 50s
When you reach your 40s, your natural skin cell cycle will start to slow down and your wrinkles will deepen and become more prominent due to lowered elastin levels.
Dryness will also increase, so consider a stronger moisturizer combined with a more serious anti-aging skincare routine.
Products with retinol, glycolic acid, and peptides are the best at giving your cells a good energy boost. If you think you need some help from professionals, you can also start looking for a good cosmetic beauty salon that can provide you with not only an excellent council but with a variety of services from injections to facials and laser treatments.
Since these treatments are not invasive at all, you don't have to put your job or obligations on hold while you recover which is perfect for all busy women in their 40s and 50s.
The 50s and 60s
If you're going through menopause, expect to experience increasingly dry skin because of a decrease in estrogen levels. This will cause more sunspots to appear and give you that rough skin texture.
Around this time, your wrinkles and lines will start to settle and you will start noticing some sagging, especially around your jaw and eyes.
You can blame gravity on that one though! Once you see the first signs of serious aging, make sure to switch to a stronger moisturizer with oils and petroleum jelly to try to reverse the aging process.
Another thing you can do is hit the gym and boost your diet because exercise and nutrition can transform the protein structure of your skin and make you look younger.
In the 60s and later senior years
These are the most problematic years for your skin, especially when it comes to dryness. However, if you keep your skin moisturized with strong products and boost your bath time to soak up some moisture, you can alleviate dryness and itchiness.
You can also equip your home with a practical humidifier to keep the drying air away from your skin.
The best humidity levels are between 45% and 60% and that little change to your environment can greatly help. The older you get, the bigger your risk of developing skin cancer is, so make sure to see a doctor as soon as you notice any changes in your skin.
If you catch it in its early stages, skin cancer can be easily removed and spread completely stopped.
If you start paying attention to your skin when you're in your 20s, you'll baffle everyone with your glowing and firm skin when you're in your 60s. So, start today and reap the benefits as you grow older.
How to choose face wash according to your skin type?

Obviously, it is not a very easy task to pick the right face wash amongst wide-ranging selections that are plentiful and easily available in the market from numerous brands. In fact, several aspects are related to when you choose a face wash according to your skin tone.
There are lots of face washes are which are offered for diverse complications and is like for oily skin, dry skin, for women, men, for acne-prone skin, and many more. Thus, you are confused about ultimately what to take and what to discard.
First of all, you must be careful about your skin type. Certainly, it is most vital to know your skin type and then opt for an effective face wash that truly acts well for your skin.
The next thing comes as you should know how you can wash your face. Everyone understands that appropriate facial hygiene is essential. If you overlook the pores of your face they will get blocked with the complete filth and stain and help to get rid of all dirt on skins.
Last and third thing that it is imperative to be alert of the type of face wash you just start using to clean your face. Each skin type is not the same and the face wash you apply should be effective and work for your skin type.
At present you should know the three vital factors of facial skincare, thus, it is time to know how to choose the best face wash according to your skin type.
RIGHT FACE WASH FOR OILY SKIN
Do you frequently get a visible oily luster on your face? If yes, then you must know that you have a greasy skin type. So, the exact issue with your skin type is that it forms sebum and you might undergo breaks from time to time.
On the other hand, the best thing is that this sebum blocks the moisture in your skin pretty glowing. You can get a variety of face wash for oily skin using Nykaa Offers with great deals.
Dr. Badreshia-Bansal, an MD and a colleague at the American Academy of Dermatology (AAD), always advised that people with oily skin type should apply a completely oil-free face wash. And it is best to use the foaming cleanser.
This kind of face wash acts well on your skin and it will not seal the pores. Besides, the occurrence of benzoyl peroxide or salicylic acid helps to stop your skin from outflows.
RIGHT FACE WASH FOR DRY SKIN
Is your stiff, scratchy, or irritating? If this happens then you definitely have a dry skin type. This type of skin cannot typically hold moisture.
The wintertime includes the wretchedness of dry-sensitive people. However, an oil-based face wash is harmless and effective for such skin types. Must use a heavy moisturizer to eliminate any kind of dehydration that you might go through after applying the face wash.
RIGHT FACE WASH FOR COMBINATION SKIN
This is one of the most challenging of all skin types as combination skin is quite tough to uphold but it is not difficult. Combination skin attractiveness typically has an oily T-zone also drier skin on the cheeks.
And for these skin types, a stable formulation that systematically abolishes and moisturizes, and acts efficiently. Dr. Bansal highly recommends using gentle face wash and cleansers.
RIGHT FACE WASH FOR SENSITIVE SKIN
Your skin could act in response to everything under the Sun, rigid or even gentle. Likewise, if you use a product too much. You have to be extra careful while choosing your face wash.
Every time pick the cleansers that are thick and frothy and have the entire combination of such constituents: witch hazel, Aloe Vera, and willow bark.
These all components are relaxing on the skin and also eliminate the harmful reaction to particular elements. Furthermore, if you are uncertain of any product, so, just visit the best dermatologist to get a quick solution.
In addition to this if you have sensitive skin then he can easily get face wash online using Paytm Mall Cashback.
RIGHT FACE WASH FOR NORMAL SKIN
Persons with normal skin types are gifted but it doesn't mean that you can use all types of face washes. However they have a smooth skin tone without any irritation or cracking, they need to depend on a face wash to wash out the dirt and filth.
Almost any face wash acts for your skin but is cautious that an effective so far non-drying face wash will be the best choice for you.
Remember; a little care will always help a lot. Also, ensure that you choose the effective and best face wash according to your skin.
How can vegetables improve your skin health?
Consuming loads of Vegetables is a simple and cheap method to enhance your pores and skin's look. Completely different Vegetables can profit your pores and skin in an array of how, so select properly.
Listed here are some of the advantages you possibly can see from eight forms of Vegetables.
Vegetables that your skin will love
Sweet Potatoes, Pumpkin, and Winter Squash
All three of those Vegetables present identical enhancements in your pores and skin. Simply by consuming these Vegetables, you possibly can assist your complexion. Antioxidant beta-carotene is present in candy potatoes, which is, without a doubt, one of the fundamental substances to assist struggle with solar injury.
Candy potatoes, pumpkin, and winter squash additionally comprise vitamin A and antioxidants. Vitamin A is required to maintain the pores and skin wholesomely and regenerated. Antioxidants can make gradual the getting old of cells.
 Avocado
These assist struggle with pores and skin irritation. Avocados comprise pure oil and wholesome fat. These oils and fat can enhance the standard of the pores and skin by eliminating any irritation from the muscle groups beneath the pores and skin.
Carrots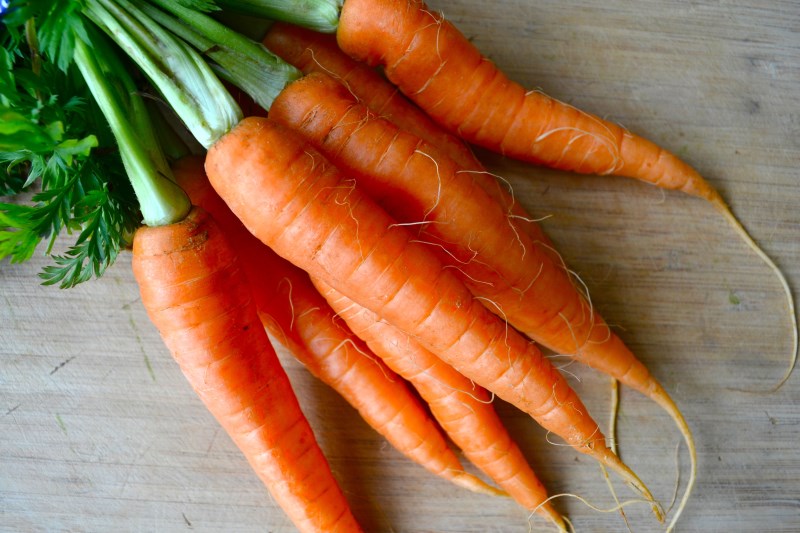 Consuming carrots can present your pores and skin with pure sunscreen. Beta-carotene is present in carrots which can assist your physique to type collagen and regenerate your cells four.
Spinach
Spinach
comprises a complete record of nutritional vitamins which can be good for your physique. Lots of these nutritional vitamins can assist your physique system to perform optimally, restore any cell injury, and ship vitamins to your pores and skin.
 Bell Peppers
Vegetables comprise an excessive degree of vitamin C. The large quantity of vitamin C that's present in bell peppers could make your pores and skin look youthful.
Asparagus
Application of asparagus to the pores and skin can clear your pores and skin, dry any sores, and assist eliminate zits.
Brussel Sprouts
Consuming these will create glowing pores and skin. Brussel sprouts comprise a diet that helps preserve the well-being and the glow of your pure pores and skin. The antioxidants in Brussel sprouts may even assist forestall pores and skin most cancers and any injury to the pores and skin reminiscent of zits.
Hydration to your pores and skin can even happen when sprouts are consumed. Consumption will end in finer and smoother pores and skin.
Together with sprouts in your food plan will assist in pores and skin regeneration, which can result in sooner therapeutic of any wounds on the floor of your pores and skin. Pores and skin discoloration reminiscent of freckles will get lighter when sprouts are included in your day by day food plan.
Brussel sprouts will assist take away any toxins from your physique that make your pores and skin look uninteresting and lifeless. Lastly, Brussel sprouts comprise an ingredient referred to as silica, which might rebuild and regenerate the skin's connective tissues eight.
Cucumbers and Celery
Each cucumber and celery can hydrate dry pores and skin. Silica is present in each of those Vegetables which is understood to extend elasticity to the pores and skin.
How green vegetables help Your skin
* Consuming Vegetables can change the redness and yellowness in your pores and skin.
* Consuming Vegetables can enhance pores and skin tone.
* Helps forestall your pores and skin from getting clogged by oils and zits from occurring.
* Helps shield in opposition to various kinds of most cancers.
* Helps shield in opposition to infections.
Which Vegetables have labored the greatest for enhancing your pores and skin?
Home remedies for glowing skin
Apply sunscreen
We know, sunscreen can be a little bothering but that is the only solution to get prolonged healthy and glowing skin. Regular use of sunscreen can make you look younger in life. All you have to do is apply a little amount of sunblock on your face and neck before leaving the house. You'll surely see its positive results.
Munch on Dry fruits
Brazil nuts are full of selenium, which helps in stretching and increasing the elasticity of your skin. For a light little snack, throw in some walnuts, almonds, cashews, and dates and dig in. All these dry fruits contain a significant amount of Omega-3 and fatty acids which are advantageous for the skin.
Chomp Fresh Fruits:
Fresh fruits are really important, both for the skin and internal-organ fitness. Fresh fruits often contain Vitamin C and E which certainly makes the skin smooth, fresh, and glowing. Fresh fruits cleanse your skin, regulates oil control, and make it wrinkle and pimple-free. So, if you want radiant and rosy skin, make sure you eat loads of fresh fruits daily.
Take your makeup off
Always take your makeup off after a party, especially before having a nap. Even if you are tired after a girls night out make sure you take off your makeup before having a good night's nap. Makeup can be the real cause of pimples, oily skin, and acne you wouldn't want that right?  So, make sure to wash and cleanse your skin before going to sleep.
Drink a lot of water:
Water is the best anti-oxidant for the internal body as well as the skin. Drinking almost 8 glasses of water every day can make your skin fresh, clear, and blushing. Water removes toxins from your stomach which ultimately results in clearing up all the spots from the skin.
Simplify your showers and baths:
Even though long showers can be relaxing but they are not good for your skin. Long showers can cause the oils from your skin to sprout out. If you want healthy-looking skin then make sure you have quick, cold showers. This will certainly prevent pimples and acne from emerging.
These are a few things that can be effective for glowing and shimmering skin. If you want your skin to glow, make sure you follow these tips. You'll surely love your new skin.
Also, if you want to know more about what factors and products can make your skin shine and look cleaner then make some online research and wait for us to come up with some more amazing topics.
There are so many benefits of healthy skincare and we have so much more to say.
Conclusion
This is it for today, stay connected and keep reading because yes, we've got so much more to say about healthy skin and the best skincare products. Till then, keep sharing and keep loving our articles, we assure you that we will come up with some more informative and useful topics for the next time.
You should Follow the Right Home Made Skin Care Solutions